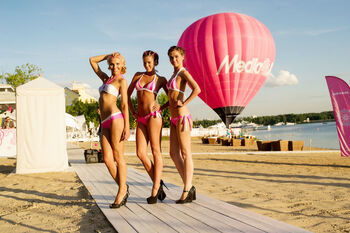 A photo shoot is generally used in the fashion or glamour industry, whereby a model poses for a photographer at a studio where multiple photos are taken to find the best ones for the required brief. The "model" is not always a person, however; for instance, advertising in print often requires photographic depiction of advertised goods, and food can be the subject of magazine articles (often in very elaborate presentations).
A few examples are:
Advertising a company's product, where the product is generally used by the model
Aviation: Air-to-air photo shoots or photography of an aircraft, with another acting as a photo- or camera-ship
Modelling a new range of fashion designs for a store or designer
Ad blocker interference detected!
Wikia is a free-to-use site that makes money from advertising. We have a modified experience for viewers using ad blockers

Wikia is not accessible if you've made further modifications. Remove the custom ad blocker rule(s) and the page will load as expected.