Ad blocker interference detected!
Wikia is a free-to-use site that makes money from advertising. We have a modified experience for viewers using ad blockers

Wikia is not accessible if you've made further modifications. Remove the custom ad blocker rule(s) and the page will load as expected.
Bruna Manzon ( Santa Maria , Rio Grande do Sul,27 de julho de 1988) é uma de palco Assistente de palco , Modelo e Miss  Brasileira.
BiografiaEdit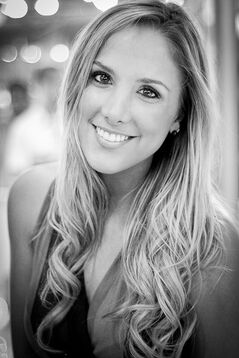 Sua carreira começou como modelo aos  onze anos de idade e disputava concursos de beleza desde os dezesseis anos. Morava em Santa Maria e cursou a faculdade de Jornalismo na Unifra.Seu mais importante título é o de Miss Conesul Internacional, obtido em 2005, em competição que contou com representantes deBrasil, Argentina, Uruguai, Paraguai e Chile.
Outro importante título é o de segunda colocada no concurso Musa Brasil 2006 (Vice-Musa) e foi conquistado no dia 27 de agosto de 2006, no Teatro Salesiano, na cidade de Salvador, Bahia. Esse concurso é semelhante ao Miss Brasil e conta com milhares de candidatas em suas etapas municipais e estaduais. Além disso, abre portas para uma carreira de modelo profissional.
Recentemente, Bruna se mudou para São Paulo e foi contratada para campanhas publicitárias de importantes empresas como Rovitex e Chenson,respectivamente com as marcas Endless e Backstage. Além disso, ela atua no programa Domingo Legal , como assistente de palco. Ela participa como bailarina e entrevistadora do público.
Em 2010, ela ficou entre as 100 mulheres mais sexies da revista Vip.
Conquistas
Ano
Título
2004
Rainha de Festas da Associação Atlética do Banco do Brasil
2004
Rainha dos Balneários da Socepe Santa Maria
2004
Rainha dos Balneários de Santa Maria
2005
Garota Verão RS, etapa de Dilermando de Aguiar
2005
Finalista do Garota Verão RS
2005
Miss Conesul Santa Maria
2005
Miss Conesul Internacional
2005
Musa do Rio Grande do Sul
2006
Vice-Musa do Brasil
2006
Senhorita Rio Grande do Sul
2006
Rainha das Piscinas da Associação Atlética do Banco do Brasil
2007
I Princesa das Piscinas de Santa Maria
2007
Miss Turismo de Santa Maria
2007
Miss Turismo do Rio Grande do Sul